Kitchen Remodeling Menomonee Falls
Kitchen remodeling projects are some of the most requested services GHM has been providing since 1995. From classic to cutting edge designs and remodels, our purpose is to create a kitchen that you will love and be proud of for many years! If you live in Menomonee Falls and are looking for a top-quality remodel with master craftsmanship, our remodeling experts at GMH can make your dream kitchen a reality!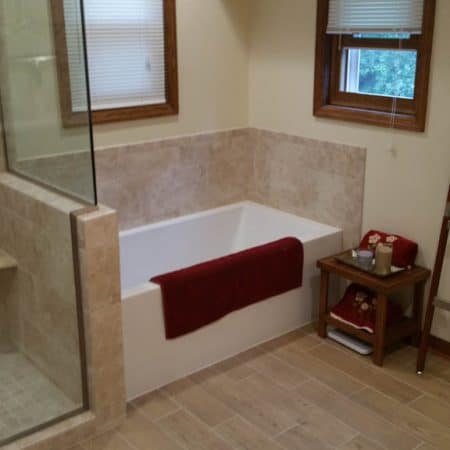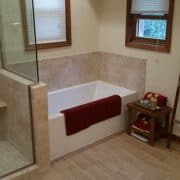 Menomonee Falls Bathroom Remodeling Services
If you are considering a makeover for your bathroom, call GMH! We believe the bathroom, the most visited room in the home, should be well-designed and well built to meet your family's specific needs. We will work with your design ideas as well as suggest a variety of options to create a wonderful space in your home. We can add superior styling and quality name-brand fixtures, lighting, tiles, and new plumbing to create the perfect bathroom that fits your style and meets your needs. From spa-tubs, to adding a walk-in shower, or perhaps adding multiple sinks with a marble countertop—GMH can do it all!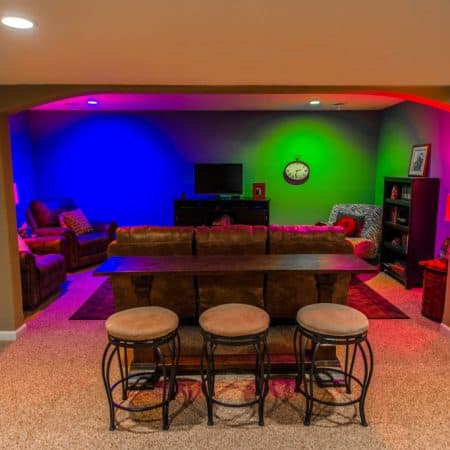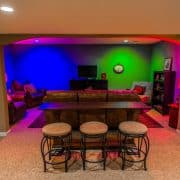 Basement Remodeling in Menomonee Falls
Do you have an unfinished basement? GMH can transform it into a second living room, a home theater, a game room, and more! Our basement makeovers will add style, function, and value to your home. Our top-quality basement finishing products will turn your basement into a beautiful living space that you will enjoy for years to come. Contact GMH today to discuss a basement remodel!

Menomonee Falls Home Additions & Sunrooms
If you are considering a home addition, call GMH! We can build you a beautiful new sun room, bedroom, den, and more!
Our team of professionals will work with your ideas to design and build the perfect addition to your home. A new home addition not only adds room and beauty to your home, it adds monetary value and curb appeal! If you need additional space, call GMH today to make your vision come to life!