With over 23 years in the home remodeling business, GMH Construction is your trusted choice for all aspects of your home remodeling project!
From kitchen and bath remodels, to basement remodels and home additions, your satisfaction with our service, top-quality products, and your completed remodel project is what we are passionate about. We are proud of our team, the work we do, and the company that brings us all together. Please take a moment to meet some of the dedicated remodeling professionals and home improvement specialists who will be working on your project.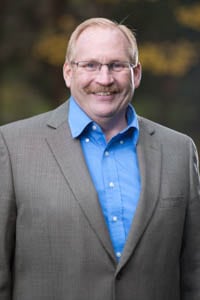 Greg Perkins
Owner
Greg began working in the Remodeling and Construction field in his senior year of high school. He is a licensed contractor in the state of Wisconsin, a member of NARI and the BBB with whom GMH construction has an A+ rating. Greg strives to learn the latest advances and safety procedures in the remodeling industry each day and continues to further his education annually.NARI Certified Professional Proving his commitment to continuing education, he recently completed an advanced study program and achieved the NARI Certified Remodeler status.
Greg founded GMH Construction in 1995, and has worked to address the common concerns about contractors heard by homeowners: lack of Honesty, poor communication, trust worthiness, reliability, professionalism, poor workmanship, and improper product installations. From the outset, Greg has developed a clear vision for the business, and sought the best and most experienced tradesmen.
As Owner, Greg works both on and off site. He is an experienced trade carpenter and believes strongly in working along with all trades to enhance his construction knowledge. This he believes is vital to successfully managing the operation of the company.
GMH Construction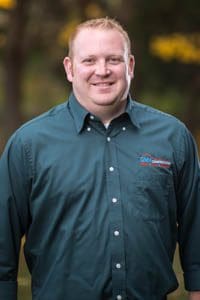 Dane Perkins
Expeditor
Since he was young, Dane has been working with his dad in the business and learning various aspects of the remodeling and carpentry trades. His unique skillset and knowledge as an expeditor help projects progress smoothly, on-time, and within budget. He communicates regularly with customers and subcontractors to ensure needs are met and concerns are quickly addressed. Dane is a certified Lead Safe Renovator. He is also a Certified Kitchen & Bath Remodeler through NARI.
GMH Construction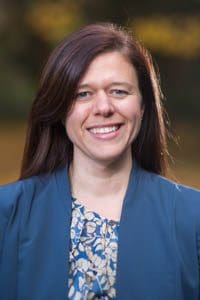 Julie Eppers
Business Operations
Julie has been with the company for over five years and has 20+ years' experience in business operations and finance. Her focus is to improve business processes by implementing new programs and customer communication tools, manage daily operations including job scheduling, product ordering, drafting proposals, creating floor plans, and maximizing client care.
GMH Construction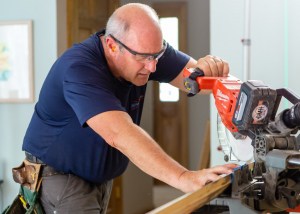 Michael Petersen
Lead Carpenter
Mike has been a key member of GMH Construction for over 22 years. As our Lead Carpenter, Mike is the primary point of contact for construction, framing, and trim carpentry. His expert craftsmanship turns our finished projects into the beautiful space you envisioned.
GMH Construction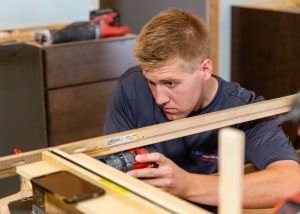 Reuben Dowell
Carpenter Apprentice
Reuben joined the GMH Construction team in April 2018. His hard-working, energetic nature is a key to the successful, on-time completion of projects. Reuben's quickly growing skillset makes him a valuable member of our team.
GMH Construction