What to Expect with Your Remodel- Part 2
6. Change Orders. By which any new and changed work is documented, along with added or reduced cost and labor. Most change orders can be avoided with lots of communication before construction starts. Change orders can also be used to resolve allowances, which are placeholders in the budget for particular items. But most change orders occur because of unforeseen events, like when walls are opened or things that clients decide to add or change. When you absolutely must have that high-end tile, then likely a change order will be required to cover the added expense.
7. Cash concerns. Even if your project is right on budget, the sheer amount of money you are spending may cause some panic. If costs are increasing, along with change orders, it could increase your anxiety. Having cash on hand that is a bare minimum of 10 percent above contract for contingencies will help alleviate that stress.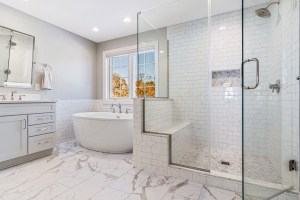 8. Delays. Snow falls, illness, issues with custom-made items, and sometimes faucets or cabinets ordered from the factory take 10 weeks instead of six. You and your contractor will likely be working from a schedule that assumes the world is a perfect place.  It's not, and knowing that will allow you to be resilient when your schedule shifts a bit.
9. Decisions. Where should that outlet be? How high do you want the shower head? Where do you want the cabinet hardware mounted? Oil-rubbed bronze or chrome or brushed nickel or satin nickel? Count on many, many questions that you'll need to answer as your project proceeds, or select your contractor as your proxy. With timing in mind, expeditious decisions are needed to keep the project on track. Again, communication between client and contractor is key.
10. Outliers. At the end of your project, expect one or two punch-list items that will take longer to resolve than anything else. It may be a light fixture that arrives broken or the very last two pieces of tile for the backsplash. The important thing is to get the final details right, even if they take a little longer then expected.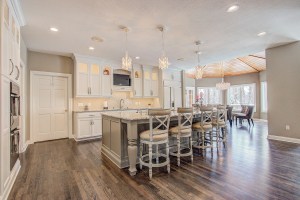 11. A party! Expect that you will want to show off your new remodel. It's gratifying for everyone to see a beautifully finished home filled with people enjoying themselves, especially if one reason for the renovation was to entertain in your new kitchen, living room or addition.
Adapted from an Article By : A. Higuera CGR, CAPS – HOUZZ Contributor